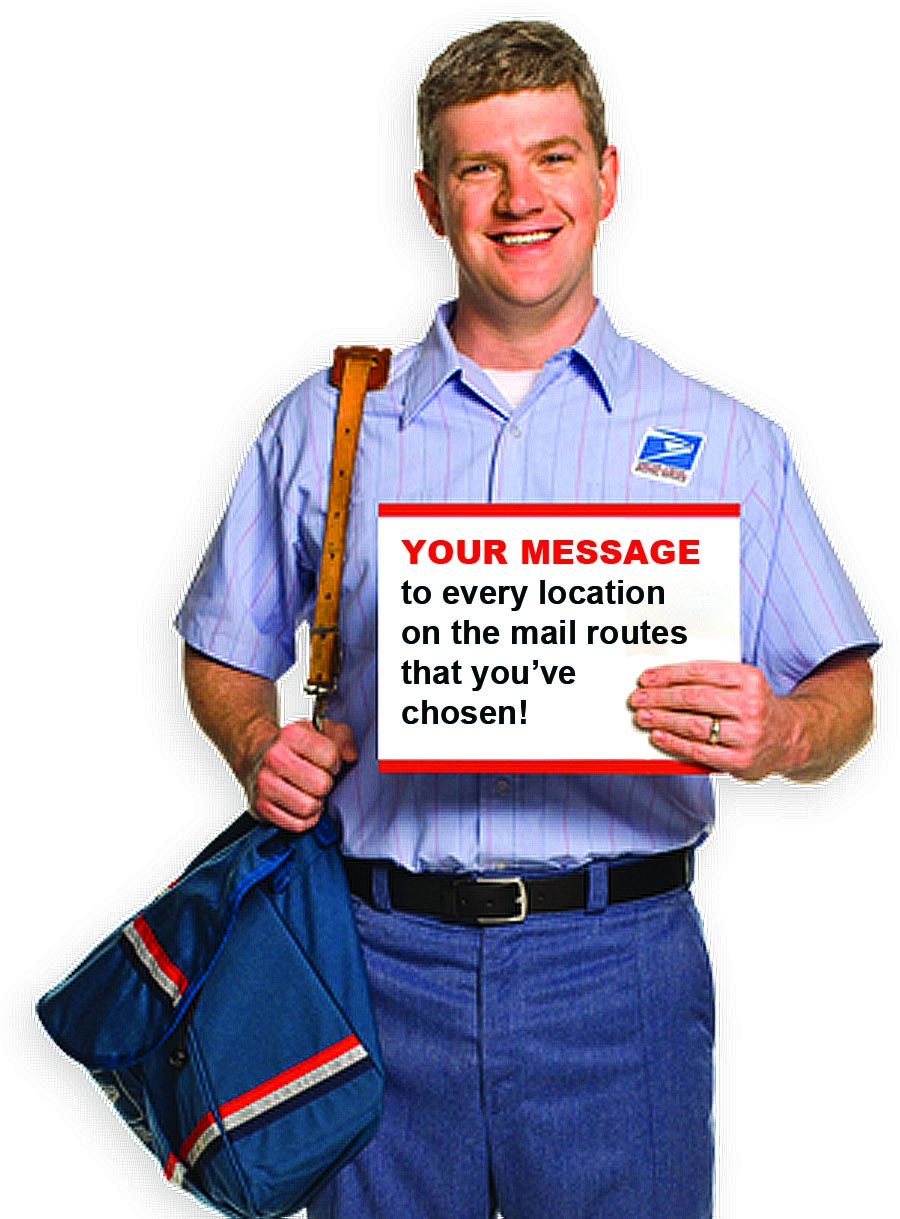 The USPS has provided a service called Every Door Direct Mail (EDDM)
The EDDM service lets you send a postcard to any area within your city without having the addresses; and the best part is that it's dirt cheap!
How can we, as Realtors, use this to our advantage?
What if you had a system that would provide you with all the tools needed to generate seller leads, convert those leads into listings, and also include all of the follow up material? 
Introducing…

Digital Download/Membership Website Version
Part 1 – Generating Seller Leads
Lead Capture Websites
You will get your own lead capture websites. You could also call these a "high class squeeze page".
They are designed to offer the seller something of value, and then require them to enter their email to access the content.
For example, every seller wants to know what their home is REALLY worth, and they can do it with your lead capture site!
Postcard Templates
You will get professional, easily edited postcard templates designed specifically for this system and for Realtors.
Sellers will get these in their mailbox and they will include a call to action with a link to your lead capture site and your contact info.
Training And Resources.
Learn how to get the postcards mailed out for the cheapest amount possible, and who you need to go through to get it done.
"Capture The Lead" Training
We'll show you how to get a domain name and forward it to your lead capture website.
We're also going to give you voice audio phone scripts so when you follow up, you'll be sure to get the sale.
Part 2 – Converting Your Seller Leads
Scripts For Taking Seller Calls
There's no need for you to worry about getting cold feet. We're giving you phone scripts for outbound calls and inbound calls for every lead you generate.
Listing Presentations
We are also going to provide you with a powerpoint presentation to take along with you to those listing appointments.
These presentations are designed to give you the content and material you will need to make sure you get the listing at every appointment you attend.
Part 3 – Following Up And Converting Seller Leads Who Aren't Ready To Sell For 3-12 Months
Follow Up System
You'll get a monthly newsletter report that includes the last 30 days of listed and sold properties from the MLS in your area. Simply foward these to the sellers who aren't ready to make sure that when they are ready, they know to call you!
(You Need Them To Properly Use The Endless Listing Leads System)
Lead Capture Sites
We'll provide you with your own lead capture website. These websites are designed for capturing a buyer or seller lead when they visit the site.
For example, one of our postcard templates offers a free home evaluation, but in order to get it, they must visit your lead capture site and enter their email address. Once they do that, their information is sent to you.
Mobile Real Estate Marketer
This software is designed to let potential buyers/sellers call or text an automated phone number to get more information. Your automated phone number will be sent out on your postcard to all of the sellers in the neighborhood that you pick.Try it for yourself…
Expert Real Estate Trends

Digital Download/Membership Website Version
Included with this program you will get…
A monthly PowerPoint and PDF trends listing presentation.
A monthly training webinar that explains how to use the new presentation slides to get sellers off the fence and listing with you.
Multiple real estate trends articles that you can mail, email, etc. to…
your past customers
sellers who didn't end up listing
FSBOs
or expired listings who didn't end up relisting
That way you can generate a consistent stream of listing appointments by just e/mailing out regular trend newsletters.
Plus you get your own trends website (like www.ChrisCurryTrends.com) and auto blog.
Four to six times a month we will automatically update your website with the latest real estate trend articles, info graphics, etc.
Plus we will show you how to sync your trends website with your social media accounts (Faceboook, LinkedIn, and Twitter) so that an article expert is posted to your social media accounts when we post to your trends website.
Last but not least you will also get access to the online members area with all of the latest trend presentations, articles, webinar replays, etc.
PLUS You'll Get A 4-Week
Live Training Webinar.
We will show you (live) how use the Every Door Direct Mail system. We'll also be sharing the hidden tips and tricks that we use to convert and follow up with leads to make this system exceed expectations.
Week 1 – Setting Up Your Postcards
Downloading and setting up your postcards
Using the Mobile Real Estate Marketer software
Setting up and forwarding your domain(s)
Week 2 – Ordering And Mailing Your Postcards
How and where to order your postcards
Preparing your postcards to be mailed
Successfully mailing your postcards to the area(s) you want
Week 3 – Converting Your Leads
How to convert leads who call you
How to convert leads that you call
Using the tools we give you to convert your leads
Week 4 – Following Up With Your Leads
How to follow up with leads who say no the first time
How to use the real estate trends newsletters
How to follow up using the email templates we provide
Your success in using the Endless Listing Leads program is completely guaranteed. In fact, here's my 100% Better-Than-Risk-Free-Take-it-To-The-Bank Guarantee:
Two 100% Satisfaction Guarantees
Guarantee #1: Double Your Listings or Your $$ Back!
I personally guarantee that when you the Endless Listing Leads program, you'll double listings. If for some crazy reason you do not, just send me an email within 30 days of ordering for a full refund.
Guarantee #2: 100% Satisfaction or Your Money Back!
If for ANY reason you're not a 100% satisfied with your order and you honestly believe I haven't delivered on this promise then let me know within 30 days of ordering and I'll issue you a prompt and courteous refund.
Is that fair or what?
That means you can try out the Endless Listing Leads system at my risk while you see for yourself if it works for you or not. And if it doesn't produce, I honestly want you to ask for your money back.
There is absolutely no risk, whatsoever on your part. The burden to deliver is entirely on me. If you don't produce immediate results on by using the Endless Listing Leads system, then I'm the loser, not you.
Digital Download/Membership Website Version
The Endless Listing Leads System
INSTANT ACCESS to: Tons of postcard templates that will tell people to visit your lead capture website, send you an email, call your number, or both!

INSTANT ACCESS to: All of that training and ALL of the resources that you will need to use the EDDM system and meet the United States Postal Service standards.
INSTANT ACCESS to: All of the follow up material you'll need to transform your lead into a customer!
INSTANT ACCESS to: Instructions on how to set everything up (the fast and simplified way)!
INSTANT ACCESS to: The Boot Camp Training Series. Even though we have full training on the website, we are still going to give you live webinar training sessions where you can watch us step by step and ask questions.
Your entire package is waiting for you to claim. Have your credit card handy and click on the orange "Add To Cart" button below.
Get The Endless Listing Leads System For Only $97 Today
Plus when you order you will also get a FREE 30 Day Trial to the following tools and resources we use to implement this Listing Getting System…
Your very own Lead Capture Websites that will let you instantly capture a buyer or seller lead when they visit the site and fill out the short form.
The Mobile Real Estate Marketer Software that will allow people to call or text an automatic phone number to get more information. Once they call the number and enter the code, the lead is sent to you!
And The Expert Real Estate Trends Membership. The ultimate follow-up tool that gives you monthly real estate trend presentations, email templates, and more.
 After your free trial is over these tools and resources will be $97 a month. Of course there are NO contracts for this and you can cancel at ANY time by simply emailing support at support@curryprograms.com.
Get ready to see your business DOUBLE, just by using the Endless Listing System.
Sincerely,
Chris & Calvin Curry (brothers)
P.S. Just think! You won't suffer through the pain and hassle of trying to create leads. We've already done the work for you! And it WORKS!
Now, you can get everything all done for you, practically handed to you on a silver platter. Get these systems and start using them immediately!